This is Audience-Interactive and Improvised Theatre
Playback Theatre brings to life the personal stories in your community or workplace for you to enjoy and reflect. It is a dynamic and inspiring way of engaging with your people to bring them closer together with heart, humour and honesty.
Perth Playback Theatre was founded in 1982 and continues to perform in Perth and tour regional WA. The Company is a member of the International Playback Theatre Network which fosters training, research and new developments in interactive theatre.
WE WORK FOR
ORGANISATIONS – playback is a platform to explore current issues within your organisation. This can include training situations, organisational change and developing leadership, or celebrating together for a social event. We help you deal with not knowing, being comfortable with ambiguity, innovation, the differences between the generations and the acceptance of a range of opinions as valid.
SCHOOLS – Playback performs with staff, students or the whole school community. We often focus on special events, or programs like bullying, improving communication, teacher development. Playback also runs workshops for students and staff to learn more about how to use our techniques for reflection, positive criticism and communication.
COMMUNITY – Playback works with communities to offer a vehicle for the discussion of community issues, a means of celebration and of acknowledging contributions to community life and helps to strengthen community ties through communal sharing of personal stories.
CONFERENCES – Use Playback to explore your conference theme. A Playback performance explores the conference theme. Sometimes a playback performance is a great way to kick off a conference, warming people up to each other's issues. Playback can also be used at conference mid-point to create more fruitful interactions. Alternatively, Playback can help end your conference on a high note when used as a tool for encapsulating the experiences of the conference, reinforcing its motivational effects and lessons.
OUR MEMBERS
Our members come from all walks of life. A Playback Actor, Musician or Conductor is a 'citizen actor', so not necessarily a professional full-time actor or musician, though some of our current members are. Our philosophy encompasses the notion that we are more likely to build rapport with our audience if we have similar life experiences in a range of careers and work-life situations.
---
The Team
---
Anastasia Carlson: Actor – currently on Sabbatical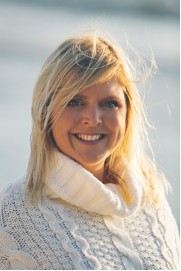 Anastasia joined Perth Playback in 2016 and has previously served as Artistic Director.  She studied journalism and broadcasting at WAAPA.
She is a dramaturge, an accent coach and a corporate workshop facilitator.  She was a member of The Actor's Workshop Theatre from 2014-2020 and performed in multiple sell-out fringe shows, UWA's Shakespeare 400 Festival and Shakespeare in the Park.  Anastasia is the ambassador for Stories From The Heart and works as a character performer for Enchanted Stiltwalkers.
"I love Playback because it honours real life stories, and creates community connection using heart, music and performance and intuition."
– Anastasia
---
Arlene Quinn: Marketing Director/Actor/Conductor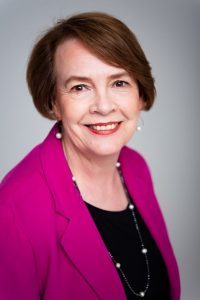 Arlene joined Perth Playback Theatre in 2013 and has been the Director since 2015. Arlene is an Actor, Musician and Conductor as well as organising teams for Playback events.  She was pivotal in setting up the Australasian School of Playback Theatre in 2018.
Arlene is optimistically upbeat with an abundance of resilience; she enjoys juggling many things and engaging in big picture thinking.
Arlene brings over 35 years' experience in communication and personal development, using her coaching and facilitation skills in performance and transformative leadership.
"What I love about Playback is belonging to a creative group who enable me to laugh and cry at my personal life stories." – Arlene
---
Brendan Ellis: Current Artistic Director – Actor/Conductor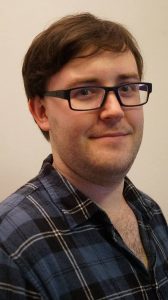 Brendan has been a member of Perth Playback since 2013, having taken the roles of Actor, Artistic Director and Co-Artistic Director. He has enjoyed exploring the stories of audiences in both corporate and educational environments.
Brendan has over fifteen years of experience in theatre, having acted in and directed many shows over that time, including Cloudstreet, A Conversation, Constellations, and other plays that don't start with the letter C! Brendan also brings with him experience in the disability and employment services industries.
"What I love about Playback is the privilege of having people trust me with their meaningful – and sometimes intimate – stories." – Brendan
---
Chris Dodson: Actor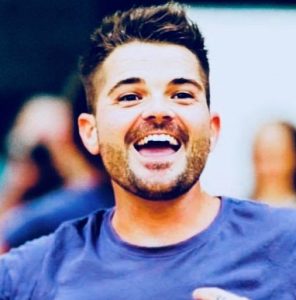 Chris has been in Perth Playback since 2019 and fell in love with this interactive improv-based form of Storytelling.
Before returning to Perth, Chris spent twenty years performing, directing and creatively producing all over the globe; working in theatre, musical theatre, revue shows, cabaret & circus spectaculars. He is blessed and fortunate to specialize in an adult based dance & movement class that feeds your Mind, Body & Soul called BeMoved.
"Playback to me is simple, No fear, no judgment.  A story is there to be honoured.  As a Playbacker, I am so grateful to do so; full of heart and full of love." – Chris
---
Deric Martin: Musician, Actor
Deric has been a member of Perth Playback since 2017 and found deep satisfaction in his role as Musician.
Deric has been involved in many forms of performance art but has found a home in Playback Theatre. He has a Bachelor of Arts in Teaching (Drama Major) and has worked as a Primary Music Specialist for 13 years. Deric is a singer/songwriter, plays guitar and harmonica and has performed in restaurants, pubs, festivals and bush bands over the past 40 years.
"I love the unique, connecting and often intimate nature of Playback. Performances create opportunities for laughter and personal growth for cast and audience alike." – Deric
---
Irma McCullen: Actor/ Conductor
Irma joined Perth Playback Theatre company in 2015, taking the role of Co-artistic director 2017 – 2020. She is a Playback Actor, Conductor, and workshop facilitator.
Irma is a Primary Drama Specialist, instilling a love of language and storytelling in children.  She also has an extensive background in independent theatre in Perth, is frequently nominated for industry awards and lectures in Teaching.
Irma is passionate about drama, creativity in education, travel, family, and good food!
"Playback is a story shared that comes to life on stage evoking laughter, tears and connection." – Irma
---
Jen Jamieson: Actor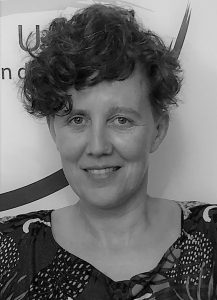 Jen has been an Actor with Perth Playback since 2011.
Jen is a registered Art therapist and has taught video/communication studies at universities.  She studied visual art and acting; then graduated with First Class Honours in Media Studies. Over years she's developed a slow brewed interdisciplinary arts practice, performing many one-on-one performances which would be illegal now given their demand for proximity and intimacy with each audient . . .
Jen currently works at a non-government organisation in youth mental health coordinating the Functional Recovery Program.
"I love that Playback can be an act of community service; improvisational theatre; therapeutic; fun and gets to the heart of the story!"
– Jen
---
Jonathan Mustard: Musician/ Actor / Treasurer
Jonathan joined Perth Playback Theatre in 1997. He is a Musician and Actor as well as taking roles of treasurer, secretary, and marketing coordinator.
Jonathan has an extensive background in contemporary music, plays several wind instruments and has lectured at most of WA's tertiary institutions.  He is passionate about the relationship between music, sound and body-movement in performance and their ability to reveal and acknowledge the emotions in the story.
"Playback provides a unique forum for groups to share truths and come to know each other more fully.  It can also be an opportunity to reconcile differences, or repair relationships through that knowledge." – Jonathan
---
Kathryn Yew: Wellness Director / Actor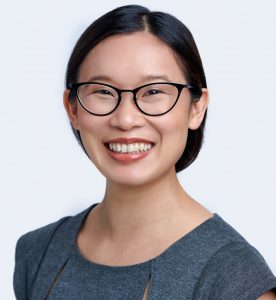 Kat fell in love with Playback in 2019, after witnessing a performance to celebrate her mentor's book launch. An invitation to play was quickly accepted, and she continues to ecstatically savour micro-moments of the human condition.
Trained in Early Childhood Education and a hobbyist of Interpersonal Neurobiology, Mindfulness and Family Therapy, Kat is endlessly fascinated by the depth of connection and courage strangers can experience through Playback.
"Being involved in Playback is a safe space for me, as well as daring to be more fully human."
– Kat
---
Lis Hoffmann: Actor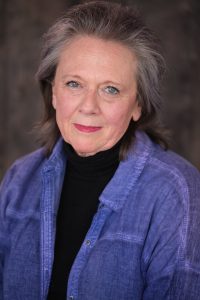 Lis joined Perth Playback Theatre company in 2015.
She has an extensive background film, television and theatre as director, scriptwriter, actor and role-player. She is a co-founder of Stella Theatre Company.
Lis loves honesty and loyalty, her dachshund dogs and the power of the written word. Her greatest passion is pursuit of the truth.
"Playback is uniquely beautiful in its ability to tap into the human longing at the heart of every story."
– Lis
---
Lisa Evans: Actor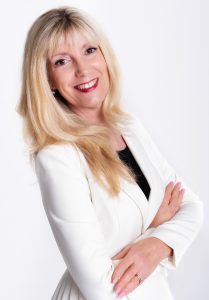 Lisa joined Perth Playback Theatre in 2015 as an Actor.
She is a Certified Speaker Coach, TEDx Speaker Coach, Soft Skills Trainer, Emotional Intelligence Practitioner, Author, Sketchnote Artist and Radio Show Presenter on 89.7fm. Lisa is the CEO of Speaking Savvy, the Curator of Stories From The Heart and a story telling consultant.
Before her transformation, Lisa worked for 20 years as a midwife. An illness meant leaving her career to find a new calling; to bring stories into the world. She is known by many as The Story Midwife.
"I enjoy the creativity and spontaneity that Playback offers." – Lisa
---
Manuela Macri: Actor/ Conductor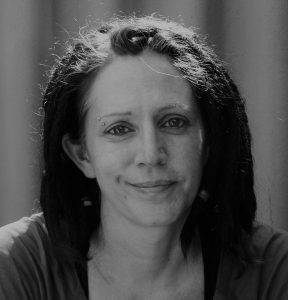 Manuela has been a member of Perth Playback since 2011, in the role of Actor & Conductor.  She is passionate about the power and potential of metaphors, the value of therapeutic story making and recently has become a volunteer at Global Chat Radio.
Manuela is a Masters qualified Dramatherapist who has experience working with grief, loss and trauma with refugees, asylum seekers and people facing addiction.  She currently works with children and young people bereaved by suicide at Anglicare WA.
"Playback is improvisation within structure. It's teamwork, and very very deep listening." – Manuela
---
Nichola Renton: Actor/ Conductor,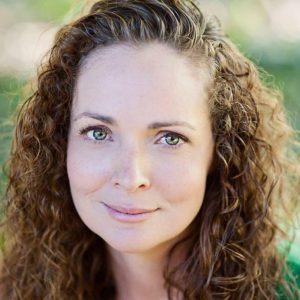 Nichola joined Perth Playback Theatre in 2015.
Nichola graduated with a BA Honours in Theatre and Drama Studies from Murdoch University and Dip. Ed. from Notre Dame University. She is passionately involved in the Performing Arts in WA, where she works as an actor, improviser, teacher, writer, director and producer. Some of her most enjoyable projects include representing Perth in the International Rose of Tralee Competition in Ireland and David Williamson's play FACE TO FACE with Pert Theatre Co in the Perth International Arts Festival, which also toured country WA and South America!
Nichola performed for 3 years with Melbourne's Essential Theatre's Shakespeare in the Vines, has performed in  Theatre-Sports and won a WA Equity Guild award for Best Female Actor in 2014. 
---
Ron Arthurs: Secretary – Director / Actor
Ron has been with Perth Playback since 2017.
Ron is passionate about all aspects of acting and has appeared in 200+ stage productions in Australia and the UK. Ron also coaches actors and stays active in community theatre.  Since mid-2013 he's appeared in over 80 film & TV productions including 9 feature films.
"When I was first invited to Playback I was blown away. I found like-minded people telling and performing heartfelt stories. I knew I'd found a home and my love of the company and its members has continued to expand, as have my performing skills." – Ron
---
Tammy Bux: Actor, currently Overseas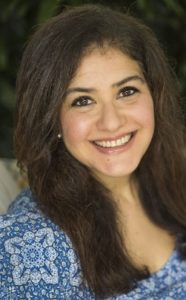 Tammy joined Perth Playback in 2017.
Tammy is a strategist by day and storyteller by night with more than twenty years' experience in higher education and marketing communications. Her life-long love affair with French language and literature earned her a first class honours degree from UWA and a scholarship to teach English in the Loire valley town of Tours in 1990.
She has spoken on the TEDxFremantle stage, appeared at Barefaced Stories and Stories From The Heart.
Tammy loves how sharing stories allows people to open their hearts and minds and truly connect with one another. She has a deep and abiding connection to her Pakistani heritage having spent childhood holidays nestled in the embrace of her large family there. Captivated by the stories of her ancestors, who hail from the fabled Himalayan foothills of Kashmir, she continues to unearth tales about their past adventures.
---
Vickie Billingham: Actor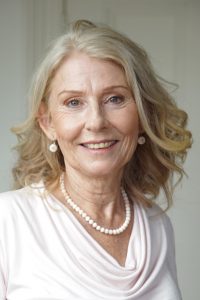 Vickie has been an Actor in Perth Playback since 2012 but has been performing in theatre since the age of 4.  Prior to coming to Australia, Vickie was a writer/performer with Foreplay with Friends Theatre Company touring New Zealand for 3 years.
Vickie thought she would always need a live audience, but more recently has fallen in love with the intimacy of the camera in film . . . She loves travelling and spent 3 years sailing around the world.
"What I love about Playback is the Intimacy. 
The audience share things with us that they may not have shared before – they trust you with it."
– Vickie
---
Zane Alexander: Actor/ Conductor
Since joining Perth Playback in 2008 Zane has held the roles of Artistic Director (4 yrs) and Co-Director (1 yr), in addition to being Actor, Conductor, Workshop designer/Facilitator.
Trained at WAAPA and the State Theatre of South Australia, Zane brings a wealth of experience to Playback. He has over 20 years of professional performance history, including theatre, musicals, opera, dance, cabaret, film & TV, children's entertainer and drama workshop facilitator.
"Playback theatre is the most meaningful performance work of my career.   It is profoundly transformational for both the audience and the performer." – Zane
---